Beauty Elixir tightens pores, boosts radiance, preps and sets makeup.
It's one of my very first products, and still one of my favourites.
Mathilde Thomas

LIMITED EDITION BEAUTY ELIXIR
Inspired by its 100% natural formula, this limited edition ombré pink Beauty Elixir bottle features delicate, romantic drawings of pink roses, orange blossom, grapes, rosemary and mint.
The cult favourite mist tones, tightens pore, preps and sets makeup and creates a gorgeous glow, while also de-stressing and boosting your mood with the scent of uplifting essential oils. Beautiful on your dressing table, on your skin and for your mind.
Show us how you use #MyBeautyElixir
ALL YOU NEED TO KNOW
100% NATURAL INGREDIENTS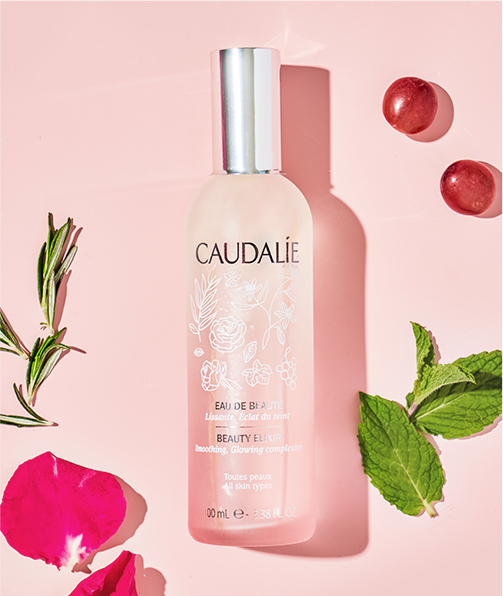 100% NATURAL INGREDIENTS
Grape Extracts
moisturises

Rose
tones

Orange Blossom
softens

Rosemary
strengthens

Benzoin
tones
Myrrh
awakens

Mint Balm
instantly reduces pore size
SKIN BENEFITS
Tones the skin
Immediately tightens pores
Provides an instant glow
Preps & sets make-up
Refines skin texture
SKIN BENEFITS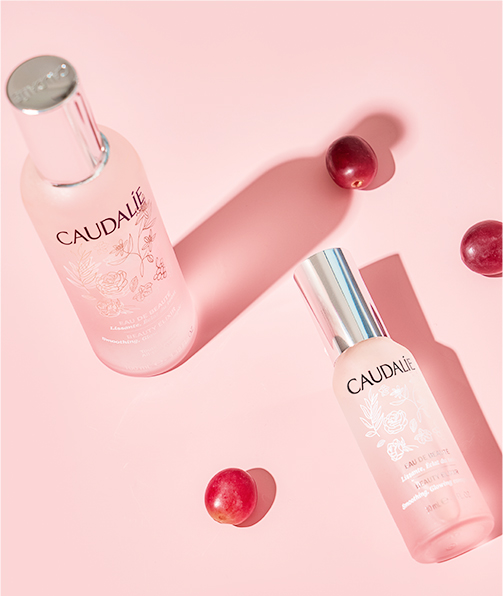 ---
---
REAL TESTIMONIALS
This cult favourite mist is loved by so many, show us how you use your Beauty Elixir.
---
---
ALL ABOUT BEAUTY ELIXIR
FIND THE ANSWERS TO YOUR QUESTIONS
Is the Beauty Elixir natural?

Yes, the Beauty Elixir is made with 100% natural-origin ingredients. It's an aromatic cocktail of plant and grape extracts and essential oils.

Where is the Beauty Elixir made?

The Beauty Elixir is made in France, like all Caudalie products.

How do I apply the Beauty Elixir?

Hold the glass bottle a foot from your face, close your eyes and mist all over, it smells gorgeous so take a few deep breaths.

How is this pink bottle different than the original?

We're excited to share our Limited Edition Pink bottle this summer. The 100% natural formula remains unchanged.
Can't find the answer to your question?
Our experts are here to help you.
ASK YOUR QUESTION